Oil Services
Automatic Delivery
When you sign up for automatic delivery from Boro Energy, you'll never again have to keep track of your fuel level or worry about running out of heating oil. Our advanced computer system monitors your home energy use and lets us know when your tank is low, so we can deliver heating oil before you run out. Thus, you maintain a reliable supply without ever having to call to schedule a delivery and are ensured uninterrupted warmth during those cold winter months. It's by far the easiest and most convenient way to buy heating oil.
To sign up for automatic delivery, give us a call or contact us online.
For non-emergency services, click here to contact us.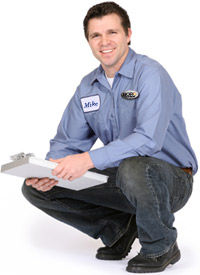 24-Hour Emergency Service
As your full-service heating oil provider, Boro Energy believes you should never have to worry about your home's temperature. That's why we provide 24-hour emergency service for those times when you experience no-heat situations or serious fuel leaks. Whether it's 2 pm or 2 am, winter or spring, our highly trained technicians are on call 24/7/365 and will do everything in their power to get your boiler or furnace working again without delay. Boro Energy remains dedicated to providing customers with reliable, prompt service when and where they need it.
To request emergency service, please call our office. Do not use e-mail to contact us if you are experiencing an emergency.


Installations & Repairs
From high-efficiency boilers to high-performance furnaces and beyond, Boro Energy installs and services oil-fired heating equipment by all major brands and manufacturers. Whether your system needs a repair or a replacement, we work with our clients to help them decide which option is best for their homes. Plus, our technicians are fully certified and our inventories are fully stocked, so you'll never have to worry about the quality of our work or wait long for the services you need.


Dynamic Tune-ups
In order to avoid an emergency no-heat situation, it is important to get your heating system tuned up before the cold weather arrives. A dynamic tune-up will ensure that your system is working efficiently and cost effectively. Your annual tune-up is performed by one of our expert service technicians ... and includes many benefits, such as:
Savings off of your annual fuel bills. A tune-up decreases the amount of fuel your system uses while providing extremely satisfying warmth, thereby saving you money! A tune-up can cut your annual energy bills by up to five percent.
Reduction in fuel burning. A tune-up ensures that your system is working at its optimal efficiency. With your system using less fuel for warmth, you'll be conserving energy and helping the environment.
Preventive maintenance. When performing an annual tune-up, a Boro Energy service technician will be able to determine if your heating system is operating inefficiently. A Boro Energy service technician can help you save money by discovering problems with your heating system before they become inconvenient, costly out-of-pocket repairs.
Take advantage of this convenient service by scheduling your annual tune-up today! Click here to schedule your tune-up online. Of course, if you enroll in a service contract, whether you choose the Boro Energy Value Comfort plan or Ultimate Comfort Plan, a full tune-up is included.


Boiler & Chimney Cleaning
To be sure that you are receiving exceptional comfort from your home heating system, it is important that your boiler is in good working order. One way to ensure that your boiler is working at its top efficiency is to have an annual boiler cleaning. Boro Energy will clean, sweep or vacuum your boiler to ensure year-round efficiency.


Need your chimney cleaned?
Boro Energy also provides customers with the following dependable chimney cleaning services:
Full evaluation of chimney and flues
Chimney flue sweeping
Soot stick replacement